Coney Island and the Camera: Jewish Photographers on Beach and Boardwalk
For Current Fellows
Wednesday, October 14, 2020
Online
Zoom Link to be provided
Password required
Contact:
Dajana Denes Walters
At the weekly Ruth Meltzer Seminars, Katz Center fellows share their research in an intellectually rigorous workshop setting.
Featuring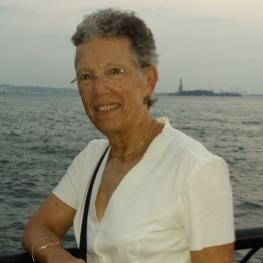 Deborah Dash Moore
Deborah Dash Moore is Frederick G.L. Huetwell Professor of History and Professor of Judaic Studies at the University of Michigan. Her research interests include American Jewish history, twentieth century urbanization, and documentary photography. At the Katz Center, she will examine New York street photography pioneered by members of the Photo League.
Dash Moore received her PhD from Columbia University. She has taught at Vassar College, the University of Pennsylvania, and the Hebrew University of Jerusalem. She is currently serving as editor-in-chief of the ten-volume Posen Library of Jewish Culture and Civilization.
Read more