Christian Passover Seders and Other Sites of Jewish-Christian Dialogue in Postwar America
For Current Fellows
Online
Zoom Link to be provided
Password required
Contact:
Dajana Denes Walters
At the weekly Ruth Meltzer Seminars, Katz Center fellows share their research in an intellectually rigorous workshop setting.
Featuring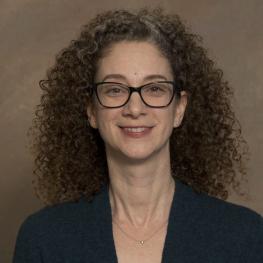 Jessica Cooperman
Jessica Cooperman is an Associate Professor of Religion Studies and Director of the Jewish Studies Program at Muhlenberg College. She teaches broadly on modern Jewish history, and her research focuses on the intersections of American Judaism, American religion, and state power. She is particularly interested in military history and in American efforts to promote Jewish-Christian interfaith dialogue.
Cooperman received a joint PhD in History and Judaic Studies from New York University and has previously been a fellow at the Center for Jewish History, Fordham University, and the University of Colorado, Boulder.
Read more