Lecture: A Constant State of Emergency
The Politics of Trauma on the Border of Israel and Gaza
For the Public
Wednesday, September 25, 2019
Penn Campus
College Hall Rm 209 
3450 Woodland Walk 
Philadelphia, PA 19104
This lecture address the politics of trauma on the border of Israel and Gaza. Light lunch and refreshments will be served.
Open to the public and all members of the Penn community.
Organized by Penn's Middle East Center; please visit their website for additional information.
Featuring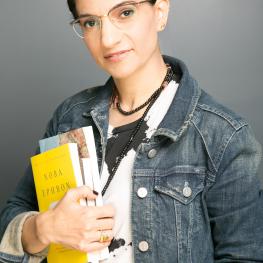 Keren Friedman-Peleg
The College of Management-Academic Studies
Keren Friedman-Peleg is a senior lecturer and dean of students at the College of Management Academic Studies. A medical and psychological anthropologist, her research combines clinical questions of security-related trauma diagnosis, treatment, and prevention with socio-political questions of national belonging and inequality. At the Katz Center, she will focus on the national home and the private home in the context of threatened security.
Friedman-Peleg received her PhD from Tel-Aviv University. She was previously a visiting scholar at the Katz Center and a visiting assistant professor at UC Berkeley's department of anthropology and Institute for Jewish Law and Israel Studies
Read more