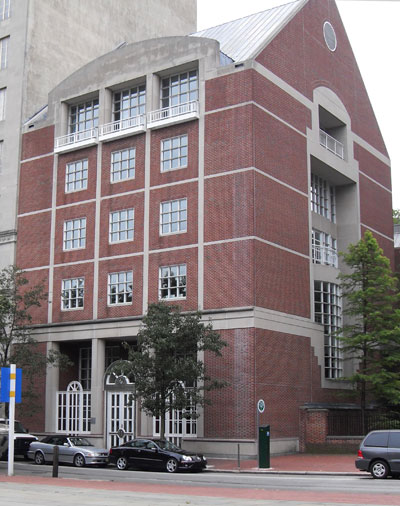 The Herbert D. Katz Center for Advanced Judaic Studies at the University of Pennsylvania is devoted to post-doctoral research on Jewish civilization in all its historical and cultural manifestations, and is a model for institutions of its kind. The Katz Center's distinguished scholars and superb library holdings, along with Penn's outstanding faculty in Judaic studies, have established the University of Pennsylvania as one of the world's major centers for the study of Jewish civilization.
An Illustrious History
From its inception in 1907 as the Dropsie College of Hebrew and Cognate Learning, the Katz Center has played a central role in advancing the study of Judaism in the United States. Originally chartered as a degree-granting institution, Dropsie College awarded more than 200 Ph.D. degrees, becoming the country's primary educator of Judaic scholars. When Dropsie College became the Annenberg Research Institute in 1986, it stopped granting degrees and turned its focus to a post-doctoral fellowship program. When the Annenberg Research Institute merged with Penn in 1993, it was renamed the Center for Judaic Studies, and in 2008 the Katz family endowed the Center in memory of former Board Chair Herbert D. Katz. Herbert Katz, WH '51, who was active in establishing a Modern Jewish History program at Penn, was a long-time member of the Board of Overseers of the Center, and recipient of Penn's Alumni Award of Merit. Today, as the Herbert D. Katz Center for Advanced Judaic Studies, the program continues to attract preeminent scholars from around the world and to shape a new scholarly discourse on a wide range of themes critical to the study of Jewish culture.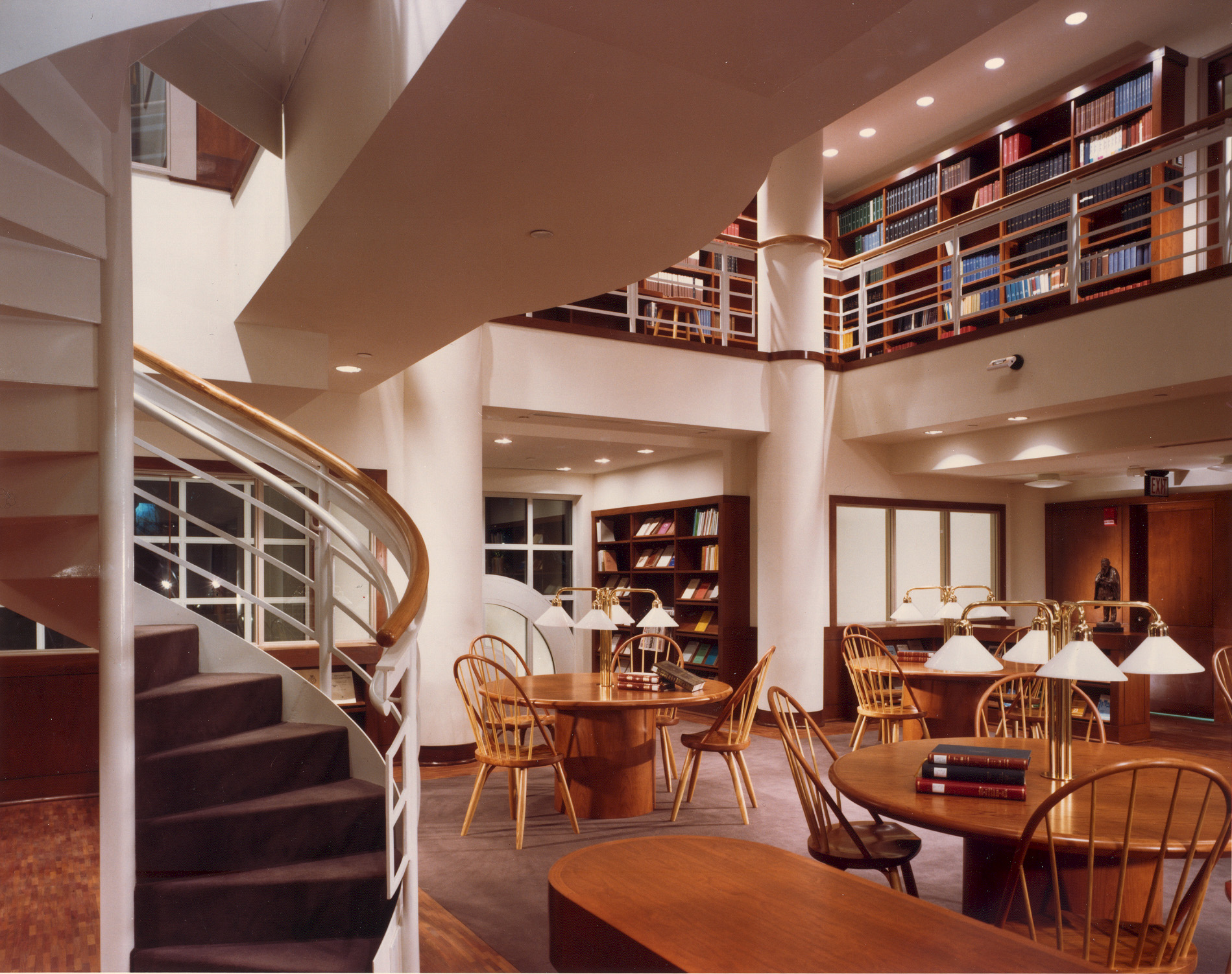 Supporting the Katz Center's advanced research effort in Judaic and Jewish studies is a remarkable library that houses over 200,000 volumes, a collection of manuscripts, rare early prints, Hebrew incunabula and early printed works, medieval codices and Cairo Genizah fragments, ancient Near Eastern artifacts and papyri dating from Late Antiquity, Jewish scrolls and ritual objects, and archival collections of Judaica Americana. The Library at the Katz Center features the most advanced technologies and services, linking its fellows and patrons to the campus collections and the world of information beyond.
A Unique Program
Located in its award-winning building on Philadelphia's Independence Mall, the Katz Center provides a unique forum for interaction and dialogue among scholars in the international community in all aspects of Jewish learning from antiquity to the present. Annually, twenty fellows are chosen from leading universities in Israel, the United States, Europe, and elsewhere, from a large pool of applicants. Comparative and interdisciplinary in its approach, the Katz Center seeks to enhance intellectual conversation across a broad spectrum of disciplines, periods and methodological perspectives.
Center fellows conduct their own research within the general rubric of a chosen research topic. They come together in formal weekly seminars, informal reading groups, for a mid-year conference, and for a culminating annual public colloquium. Each year fellows also shape a published volume and library web exhibit that reflect and preserve the results of their year-long collective scholarly encounter.
Past research topics include: 
Modern Jewry and the Arts 
Jewish, Christian, and Muslim Life Under Caliphs and Sultans 
Comparative Biblical Exegesis
Modern Jewish Literatures 
Israeli Culture and Society
Jewish Religion and Culture in the American Diaspora, 1920–1970
Jews and Imperial Cultures in Late Antiquity
Jewish History and Culture in Eastern Europe
Jews, Commerce, and Culture 
Secularism and Its Discontents
An Expanded Mission
As an integral part of the larger intellectual community at the University of Pennsylvania and beyond, the Katz Center is deeply committed to encouraging teaching and conversation among its fellows and with a series of broader communities: fellows are given various opportunities to interact with the Penn community of faculty and students, the local Jewish community of the greater Philadelphia and New York areas, and scholars and institutions around the world.
Penn faculty and graduate students in related fields across the humanities and beyond regularly participate in the weekly seminars.
The Center maintains strong ties to the Jewish Studies Program at Penn.
Some fellows teach graduate and undergraduate courses at Penn.
Some fellows participate in a series of public lectures in the greater Philadelphia area as well as in New York City and beyond.
The Katz Center is partnering with Hebrew University to offer competitive summer graduate study fellowships in Philadelphia and Jerusalem to teach the skills that allow them to delve deeply into the primary documents that tell the history of Judaism and the Jewish people.
Local area rabbis sit and learn with the fellows each year, bringing the latest in scholarship and texts back to their congregations. 
The Katz Center forges formal and informal ties with European and Israeli universities which have allowed for expanded and ongoing collaborations: recent fellowship topics have been echoed in follow-up conferences in Antwerp. 
The unique mission of the Herbert D. Katz Center for Advanced Judaic Studies at the University of Pennsylvania fosters and enriches the best traditions by which a great university is defined and simultaneously enhances the cultural legacy though which Jews have identified themselves through the ages.